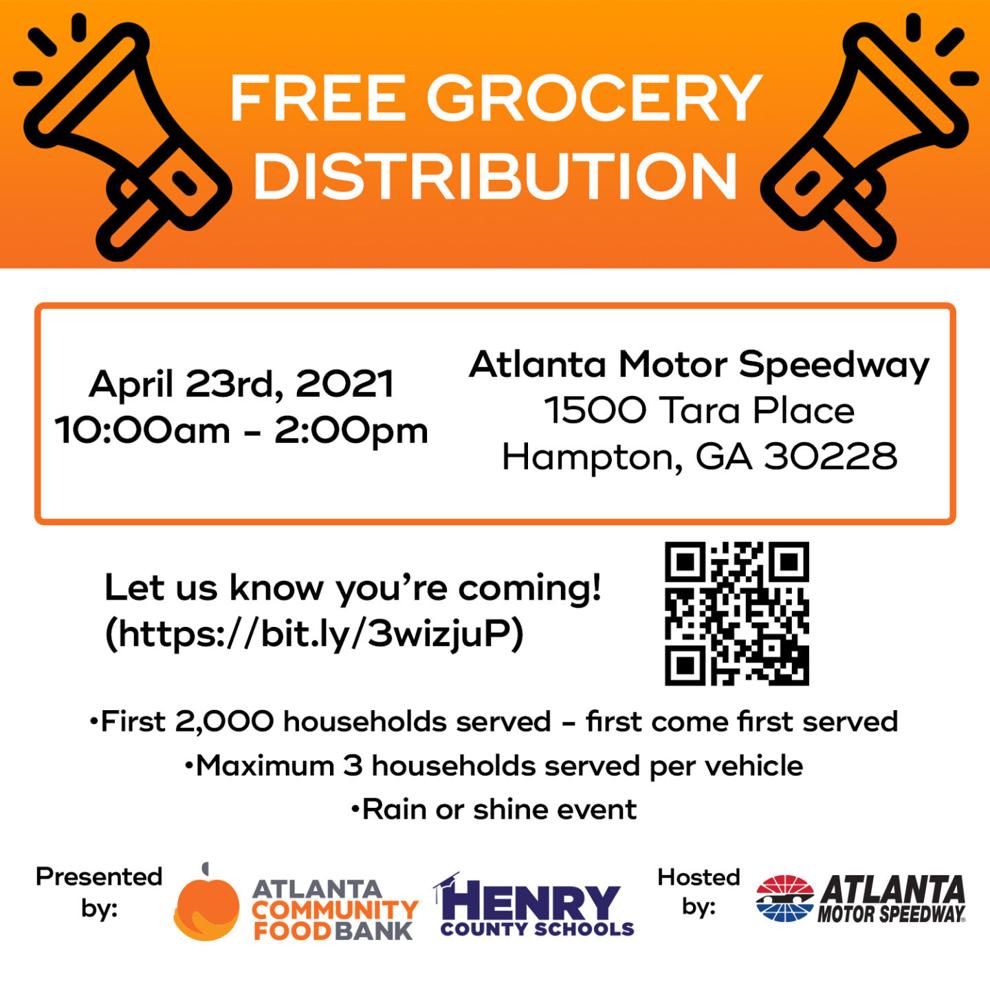 As featured on
Atlanta Community Food Bank will conduct a large scale food distribution at Atlanta Motor Speedway on Friday, April 23. The distribution is organized in partnership with Hampton Elementary School and Henry County Schools.
To view our latest e-Edition click the image on the left.
To subscribe to the e-edition, click here.
For Sale or Lease! FARMLAND WANTED Local entrepreneur loo…
RETIREMENT Dr. Gokarnesan Natarajan MD, Orthopedic Surger…
APPLIANCES Washer/Dryer Reg. $200 ea. Super Capacity $250…
Newspaper Ads
Breaking News Alerts
Get Breaking News alerts from Henry Herald delivered to your email.
Business Newsletter
Get the latest business news delivered to your inbox every weekday morning.
Coronavirus outbreak updates
Get the latest updates on the coronavirus outbreak delivered to your inbox daily.
Digital delivery of the Henry Herald e-Edition
Get the Henry Herald e-edition delivered directly to your email inbox every Wednesday and Saturday morning.
Henry County Eats
Sign up for Henry County Eats, a weekly email newsletter with the latest on eateries in Henry County sprinkled with recipes.
Local Newsletter
Get Henry Herald headlines delivered to your email inbox daily.
Local Weather
Get our expert short-term forecast, summary of the weather details and news of any severe weather.
Most popular posts from HenryHerald.com
Get the most popular posts on HenryHerald.com from the previous week emailed to you every Monday morning.
Obituaries newsletter
Get the latest obituaries delivered to your inbox every weekday morning.
Sports Newsletter
Get Henry Herald sports headlines delivered to your email inbox daily.