McDONOUGH — The driver responsible for the August 2016 multi-vehicle Interstate 75 crash that killed a Locust Grove student was sentenced in Henry County State Court last week.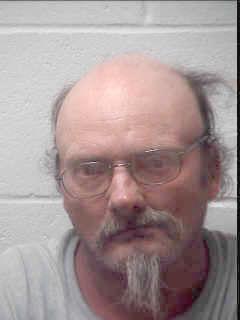 Daniel Leigh Crane, 50, of Jemez Springs, N.M., pleaded guilty to charges of homicide by vehicle in the second degree and following too closely in the Aug. 20 fiery collision. Crane was travelling northbound on I-75 that morning and struck 18-year-old Summer Ann Lee's SUV from behind near Exit 218. The collision set off a chain-reaction, pushing Lee's vehicle into five other vehicles.
Lee, a senior at Locust Grove High School, was killed as a result of the crash and seven others were transported to Atlanta Medical Center with non-life threatening injuries.
Crane was arrested following the incident and initially held on an additional charge of commercial vehicle hours of service violation, though when a Henry County grand jury indicted Crane in March, that charge was thrown out. He was prosecuted in State Court due to the misdemeanor nature of the charges.
Crane was sentenced June 22 to two years probation with 60 days to serve in jail and credit for any time served since his initial August arrest. He must also pay $1,140 in fines and a $420 fee for his court-appointed defense attorney. Under the conditions of his probation, Crane may not operate a vehicle in the state of Georgia, must complete 80 hours of community service within the first 10 months and must attend a victim impact panel. He must also carry at all times a photo of Lee and a copy of the victim statement Lee's mother presented at court, ordered by visiting Senior Judge Rusty Carlisle.
Henry County Solicitor Trea Pipkin was prepared for trial when Crane notified his office earlier this month of his intent to enter a guilty plea. The family agreed with all terms, he said, and Pipkin called the disposition of the case "a successful vehicular homicide plea."
Lee's death was sharply felt throughout her Locust Grove community, as she was a well-known student, athlete and friend. Teachers and friends described her as "bubbly and kind-hearted" and "a beautiful soul."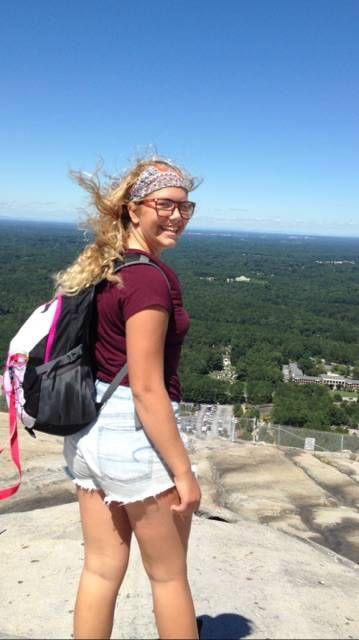 "She was just an original," said Kim Lee. It was one of the things that made Kim Lee most proud as a mother, to see the way Summer loved every person without discretion. About 4,000 people attended her daughter's viewing, she said, and stories and photos — usually involving something tie-dyed, Summer's favorite — are still pouring in. So many people loved and were touched by Lee, even some who never knew her personally.
"She set her own trends. She was just an original soul," her mother said. Summer Lee was adventurous, dabbling in many hobbies like photography, babysitting and sports. She was a member of the Locust Grove High School's tennis and softball teams. A Type 1 diabetic, Lee was also active in volunteering for juvenile diabetes walks and events.
In the days and weeks that followed the crash, softball teams around the state held tributes to Lee. From the Dodge County softball team, which wrote "LG" on their wrists after learning of the tragedy, to Union Grove's balloon release and ribbon exchange before its game with Jones County, many in the softball community banded together to remember Lee and honor her legacy.
Kim Lee said it's her daughter's legacy that she's fighting to preserve now that the criminal proceedings are behind them. Though she said is resigned to the sentence, she does feel a certain sense of loss because of the time and emotion her family put into the case.
Ultimately, she said, the family wanted an apology from Crane, but it never came.
"In court he never apologized, not even for the wreck, but to never apologize for the life that was taken — that's what we had a problem with. To not show any remorse is what has torn us apart," Kim Lee said.
What has strengthened the Lee family is the support from the Locust Grove and greater Henry County communities. They have set up a nonprofit, the Always Summertime Foundation, in their daughter's memory, which has already provided scholarships to Locust Grove students, given to the Juvenile Diabetes Research Foundation and has supported the family of Kaitlyn House, the Jackson teen killed in a May truck accident.
"Still today, it's been 10-and-a-half months, and it's been overwhelming, the support," Kim Lee said.
In addition to continuing in Summer's spirit of giving, Kim Lee is also working with Georgia legislators to help protect the rights and privacy of victims and their families at crash scenes.
"Even though she's not here, this will be able to keep her name and her memory alive," she said.
This article has been modified from its original version.