McDONOUGH — Prosecutors will attempt to hold both father and mother criminally responsible for the Sept. 23 death of 5-month-old Amir Kerrington Simmons.
The child's father, Marquise Javon Simmons, was the sole parent arrested on murder charges after Amir died Sept. 23 at Children's Healthcare of Atlanta Egleston as the result of a severe brain injury. Prior to his arrest, Simmons, 25, of Stockbridge was wanted for several months on family violence charges.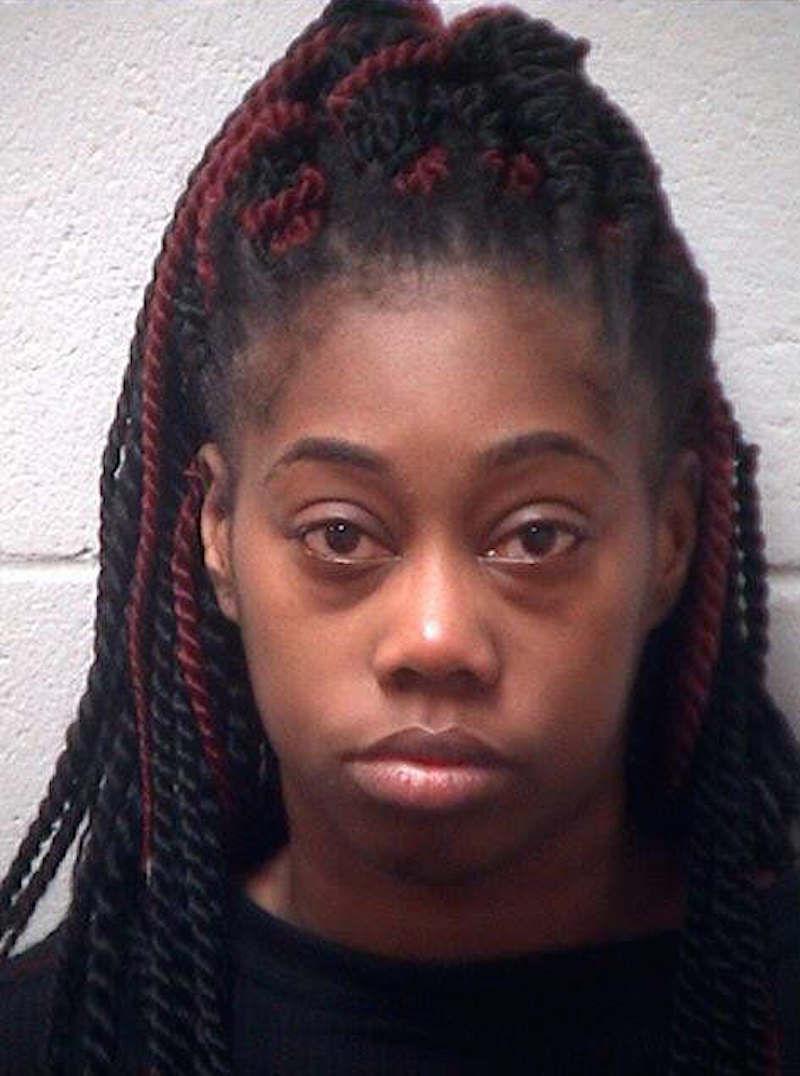 A Henry County grand jury on Dec. 14 returned indictments charging both Simmons and the child's mother, 27-year-old Be'lasha Shanae Wise, in their son's death. Simmons is accused of malice murder, felony murder, aggravated assault and cruelty to children in the first degree for allegedly using his hand to strike the infant's head, causing his death.
He is also charged with 12 additional counts, to include some traffic-related charges and chronicling several months of alleged abuse toward a pregnant Wise. In January, he is accused of punching Wise in her mouth and headbutting her. In March, he is accused of pushing her into a wall and later into a chair. She was eight months pregnant at the time.
Simmons allegedly once threatened to murder Wise and her unborn child, the grand jury charged. He is also accused of reckless conduct for allegedly leaving a 1-month-old Amir on a concrete slab in the back of an apartment.
"The disregard constituted a gross deviation from the standard of care which a reasonable person would exercise in the situation," jurors charged in the indictment.
Wise is accused of involuntary manslaughter and cruelty to children in the second degree. The grand jury charged that by leaving Amir alone with Simmons sometime between Sept. 21-23, she caused the child's death "without any intention to do so."
Henry County police said at the time of Simmons' arrest that the Stockbridge man was suspected of abusing the infant at a home on Rock Quarry Road. The child was left in his care on Sept. 21 while Wise was at a job fair. He sent her a text at 1:01 p.m. to tell her the baby had fallen out of bed and was unresponsive, police spokesman Major Mike Ireland said.
"The mother arrived at the residence and was given the unconscious child," Ireland said. "Neither of the parents called 911 to report the injury to the child."
The parents then transported the baby to Piedmont Henry Hospital. When approached by a security guard at the hospital, Simmons reportedly slipped out of sight.
The 5-month-old was eventually taken by air ambulance to Egleston and was admitted to the Pediatric Intensive Care Unit, where he was eventually pronounced dead.
"(An) investigation revealed that Simmons left the hospital due to having four separate warrants with charges for family violence against the mother of the child," Ireland said. Those charges included six counts of aggravated stalking and three counts of simple battery involving family violence.
He turned himself in on Sept. 22.
Simmons had been on the Henry County Sheriff's "Most Wanted" list for several months prior to his arrest. Wise was arrested Dec. 18 after a bench warrant was issued. While bond has been denied for Simmons, a $75,000 bond is set for Wise. She is currently being held in the Henry County Jail.
Simmons and Wise are expected to appear separately for an arraignment hearing in Henry County Superior Court in the new year.