Former gubernatorial candidate Stacey Abrams' name has been bandied about for months as a possible challenger to U.S. Sen. David Perdue in next year's Senate race, but the former Georgia House minority leader isn't ruling out a possible run at a higher office instead.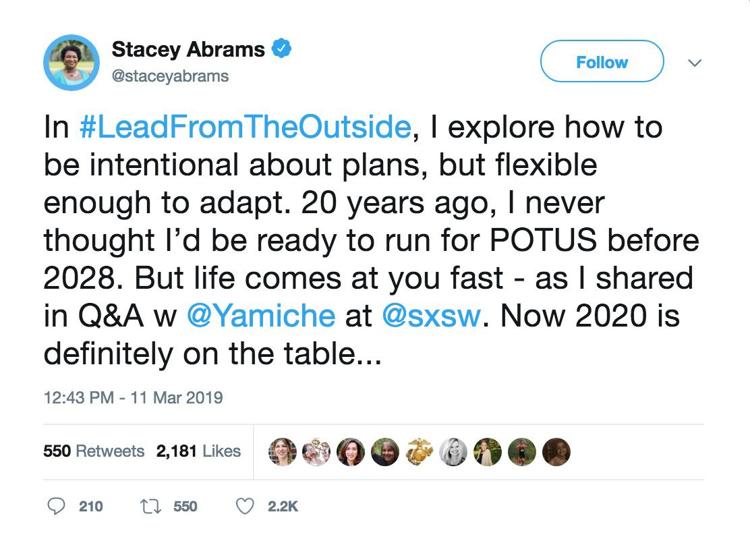 Abrams turned heads Monday with a tweet referencing her book, "Lead from the Outside," in which she mentioned plans for someday running for president of the United States. In the tweet she said she had mentioned that she'd told an interviewer at the SXSW conference and festivals that she might seek the nation's highest office far sooner than she'd planned to do so.
She might run in 2020, she said.
"In #LeadFromTheOutside, I explore how to be intentional about plans, but flexible enough to adapt. 20 years ago, I never thought I'd be ready to run for POTUS before 2028. But life comes at you fast - as I shared in Q&A w @Yamiche at @sxsw. Now 2020 is definitely on the table…," Abrams said in the tweet.