McDONOUGH — Special prosecutors have added 10 charges to the 39 leveled against Jennifer and Joseph Rosenbaum in the death of a 2-year-old foster child in their care, bringing the total criminal charges to 49.
The judge granted a request for an additional 30 days for the defense to file any motions related to the new indictment, returned by a Henry County grand jury on Thursday, as well as any complaints to the validity of the charges before the case moves forward.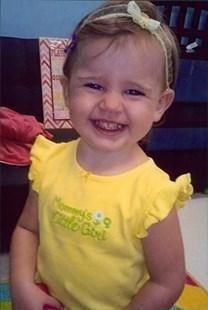 Daniel died in the couple's McDonough home on Nov. 17, 2015.
"Upon talking to the medical examiner, we actually learned that based upon some microscopic examination of some of the bruising in the case, there were certain injuries which we could narrow the scope dates regarding injury," Boring said.
"It's based on the same charges, it just specifies out more definite dates for particular injuries in the case," he said of the indictment.
The new indictment again accuses Jennifer Rosenbaum, 29, of malice and felony murder in Daniel's death, along with associated charges of aggravated assault, aggravated battery and cruelty to children in the first degree. While the Aug. 3 indictment charged that Rosenbaum caused Daniel's death "by inflicting blunt force to her torso," the new charges specify that Daniel's death resulted from injuries to her abdomen, pancreas, liver and small intestine.
Joseph Rosenbaum, 28, is accused of murder in the second degree and cruelty to children in the second degree. The grand jury charged that Joseph was criminally negligent in "leaving the child in the care of Jennifer Rosenbaum after knowing the child had been previously physically abused while in Jennifer Rosenbaum's care."
It also parses out certain date ranges for Daniel's injuries, as well as injuries sustained by her sister, who was 4 years old at the time she was in the Rosenbaums' care. Both Jennifer and Joseph Rosenbaum are charged with inflicting injury to Daniel up until Nov. 15, 2015, two days before her death, while most of the charges deal with injuries sustained between Oct. 20 to Nov. 10 that same year.
The earliest date range of injury is Oct. 17-19, 2015, when Daniel's right leg was fractured.
"They want to add more charges. That's fine with us," Mull told the judge. "We're just asking the court to wait for us as far as the demurrers are concerned, because we want to do that as to the current indictment."
The defendants entered pleas of not guilty on all 49 counts Tuesday.
The Tuesday hearing also dealt with motions filed regarding discovery from the Rosenbaums' cell phones, obtained in 2015 through a search warrant. Mull asked for a review of the records in the judge's chambers so that prosecutors could point to which evidence they would use at trial from among what she described was "volumes and volumes" of records.
"The defense should not have to go on a fishing expedition," she said.
Prosecutors were opposed to the motion, claiming that they did not want to tie their own hands regarding evidence that might or might not be relevant, and the pre-trial review would delay the trial. With two defendants out on bond, Boring said, Mull has two extra sets of eyes.
"They are their phones, they know what's on them," he argued. "The fact being they have a much better idea of what is on them than I do.
"We are going to do everything we can to facilitate Ms. Mull knowing what we are going to use as soon as possible," Boring continued. "But I don't think legally we are required, and I don't think practically we are required, to limit our ability to try our case with what evidence we have."
Boring said that the DeKalb County District Attorney's Office would be using special software to excise any text conversations from the records between the defendants and any attorneys that would be considered privileged. Beyond that, Amero said he would need to receive a copy of the documents "to get a sense of the size and complexity of work that is being asked of the defense counsel."
Amero asked that those documents be turned over to the court by Friday, and that documents obtained from the Rosenbaums' computer and iPad be turned over by the following Friday, Dec. 15, so that he could make a determination on Mull's requests.
It is expected that Amero will make a decision on the matter prior to the next motions hearing, scheduled for Jan. 9 at 1:30 p.m.