LOCUST GROVE — In recent years college and professional teams have begun to add patches to uniforms but the question of if it'll come to the high school level should be approached.
Locust Grove High head coach Chris Davis doesn't rule out the possibility of uniforms getting sponsored in the future, but he doesn't see it happening. Considering the current rule only allows the American Flag with a size limit of two inches and a placement rule for it, Davis doesn't expect the GHSA to repeal the rule anytime soon.
But the GHSA rulebook doesn't necessarily mention sponsors aren't allowed on the jerseys. The National Federation of State High School Associations also doesn't make a mention of sponsorship patches. The only thing outside of jersey color, sleeves, American Flag, head wear, undergarments or miscellaneous that's regulated is the manufacturer name.
"The school's official uniform (including uniform jersey, and/or pants/ shorts/skirts, etc., visible undergarments, socks, stockings, caps and headwear) may bear only a single manufacturer's logo/trademark/reference (partial or whole) that does not exceed 2¼ square inches with no dimension exceeding 2¼ inches on each item."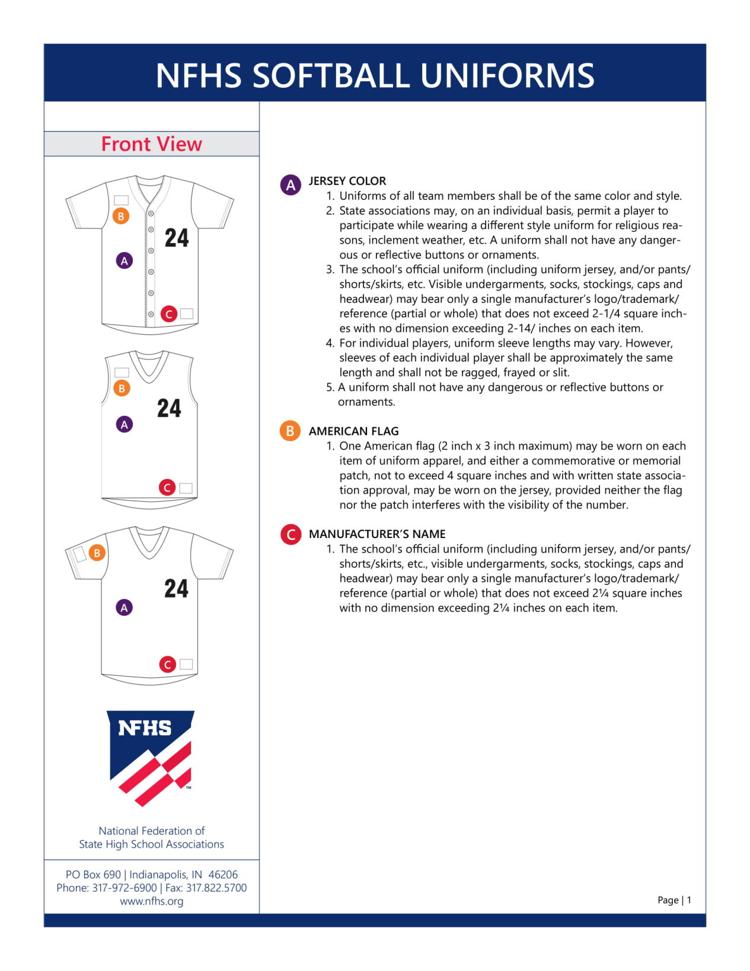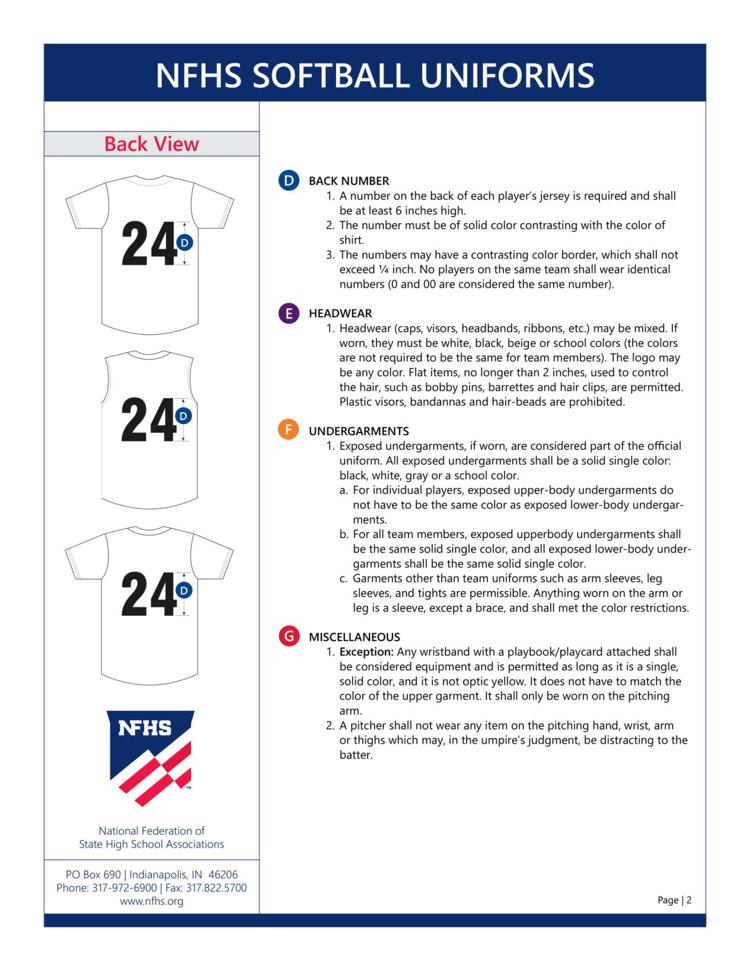 But it's still fun to learn what a coach thinks about what could possibly come to the high school scene.
"I never say never, but I don't see uniforms being sponsored with patches. First off, GHSA has a policy against patches on uniforms, other than American Flag I believe," Davis said. "We don't have TV and so I'm not sure that companies would be making a wise investment overall. Our companies are local, and they would probably get more bang for the buck by doing a sign or advertisement that can be circulated easier locally."
This is true for the teams around Henry County that rely on their local companies to support them. The thought never really crossed his mind either about it because of the reach social media has now, he feels it does a better job than a patch would.
"We have social media that we can get sponsorships out on, probably to a bigger audience because people see that but never see us play," Davis said. "Also, why does a team in South Georgia care about a local restaurant in Locust Grove? Banners keep it local and provide a point of pride for the school and the community."
But there could be another issue outside of reach that could crop up. Jersey costs could come into play as a new jersey would have to be bought with new sponsorships being announced or added. That's an issue and begs the question of if a sponsor would get a real return for investing in uniforms each year like that.
Considering graduation and player turnovers and the coaching changes that crop up can drive those costs up.
"Jerseys would almost have to be bought on an annual basis and that cost can be very high," Davis admitted. "The sports that replace all uniforms each year spend a great deal of the budget to cover that cost. With graduation and turnover from players, and possibly coaches — the cost could readily add up. Now, companies do donate money and funds are spent to purchase uniforms, but they generally don't cut the whole bill and a sign or recognition at home games is generally the advertisement they receive in return."
That's not the only thing that deters the veteran three-time state championship coach. He's also against sponsor patches because with college athletics turning to the patches for sponsors, he believes that high school may be the last pure sport around.
"If we allow companies to do this, do we start separating the have and have nots because of money involved?" Davis questioned before answering it in the same sentence. "I'm old school in that, I hope kids will always play for the name on the front of the jersey in the purest and simplest way possible."