LOCUST GROVE — Rivalries, scrimmages and offseason adjustments are among the things on the mind of Luella head football coach Jason Jackson entering 2019 as the Lions continue to rebuild.
This season will center around their youth and the search for another new quarterback. The search may be nearing an end for Jackson and the Lions because the prospects he has to work with came into the season and have done well.
"We had some unfortunate happenings with our last quarterback and we had to move on from him but we have two young kids," Jackson said. "Ones a junior in Jamal Vazquez and ones a sophomore in Hunter Hensley who're stepping into the role of our last quarterback and they've done well."
The two quarterback options that Jackson has to work with are indeed having to learn and the youth that they have come from the lack of varsity level repetitions but they've done everything the coaching staff has asked them to do. Jackson says they've done it all with no problem and have been coachable throughout the offseason.
"We're not timid at who we're going to enter the season with at quarterback," Jackson said confidently.
Along with the changes at quarterback, it was known that the Lions had to replace the production of Dejon Conway who was the Lions' running back last year. His replacement may not be so far behind in terms of talent due to the ability to be a true running back.
Conway was more of a slot receiver that had to play a stop-gap role for the Lions in 2018. It's not uncommon when a coach is searching for a suitable player to develop.
"That position group has been solidified really since the end of the year," Jackson said. "DJ I know was listed as a running back but he wasn't a running back. He was a slot guy who we had playing running back because of his talent level but senior Kyleif Page he is our running back. He's a true running back and he's a downhill runner who is smart. He's a great kid and hard worker and committed and consistent in what we ask him to do."
If there is a concern for the defensive side of the ball at Luella, there was really just one player to replace as Jackson and company opted to use a lot of freshmen, sophomores and juniors last year on the field. The amount of youth that took to the field in 2018 leaves a lot of confidence for Jackson entering this year.
"We have the same secondary back and we played a lot of young kids last year," Jackson said. "We feel pretty good at the linebacker spot and upfront at the defensive line position. We feel confident with our size and what we do upfront."
The rivalry will continue in 2019 though between Hampton and Luella. Both schools are within five minutes of each other and almost, on the same street. But Jackson thinks it's awesome to have Hampton in their region.
"Now you have a chance to develop a real rivalry," Jackson said. "With McDonough High starting it's going to be hit or miss so with Hampton we're excited with what could happen on Friday night, whether it's there or here. It's a way to get people who've been in the house in the bleachers and its a way to get them excited about Friday night football. We hope everyone is there when we play them on Friday night.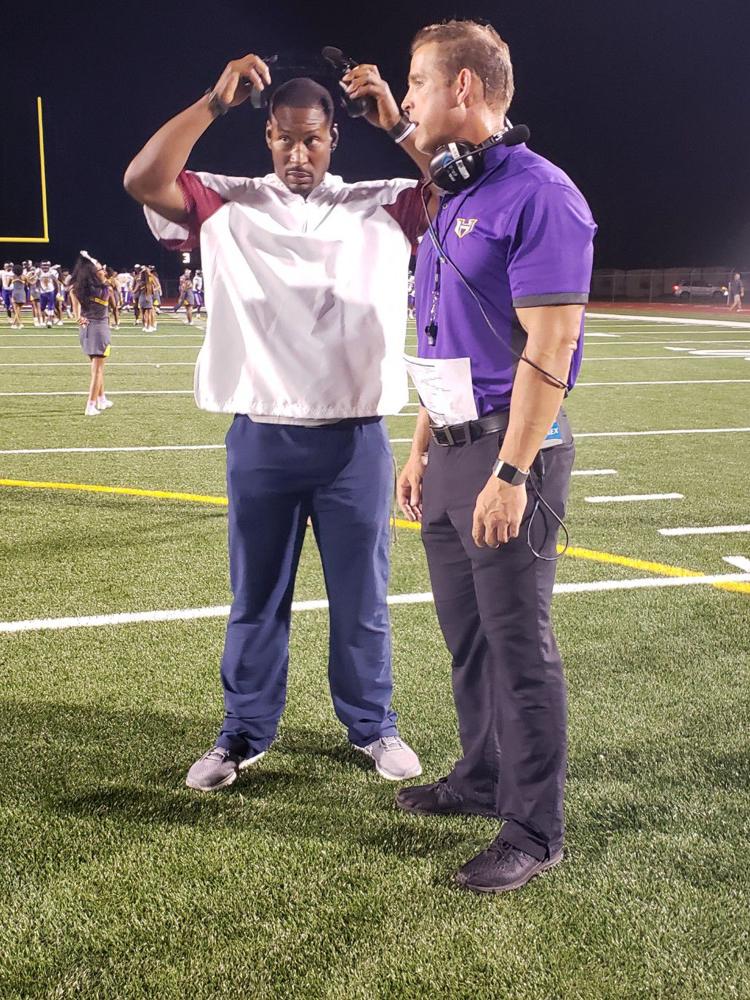 "Coach (Chad) Ashley is a great guy and a great coach and we talk often," he continued. "We're just excited to see each other. It's like family members fighting each other and when we're done fighting, we're going to slap five and be friends when it's all over with."