Union Grove's Trinity Crance and Ola's Haedyn DiNino have been chosen as one of Georgia's top 30 cheerleaders by the Georgia Cheerleading Coaches Association.
Crance and DiNino were among a group of hundreds of nominees who were then reviewed through a process that includes their applications and scores based on academic performance, school involvement and community service. Those scoring highest move on as the top 30 cheerleaders in the state.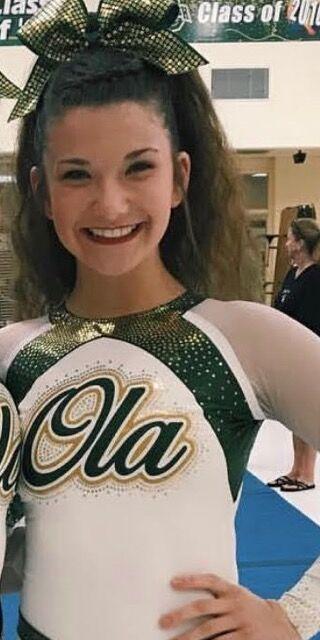 The 30 cheerleaders then do a performance that is solo (except for members of the stunt group) performing cheer, dance, chant, tumbling, jumps and stunts. Their performance is videoed and shared and they also have a live zoom interview with a panel of judges. Their application is 25 percent of the score, interview is 25 percent and performance is 50 percent. The composite score is tallied and the top 16 of the 30 are named to the GCCA All-State Team.
From the top 16, the Georgia Cheerleader of the Year (highest overall score) is selected. The top 16 will be named after this weekend's competition and the Cheerleader of the Year is announced at the state cheer competition. All athletes in the top 16 receive an award and gifts compliments of vendors/sponsors of the GCCA, while the top cheerleader and the runner-up receive scholarships and other prizes.